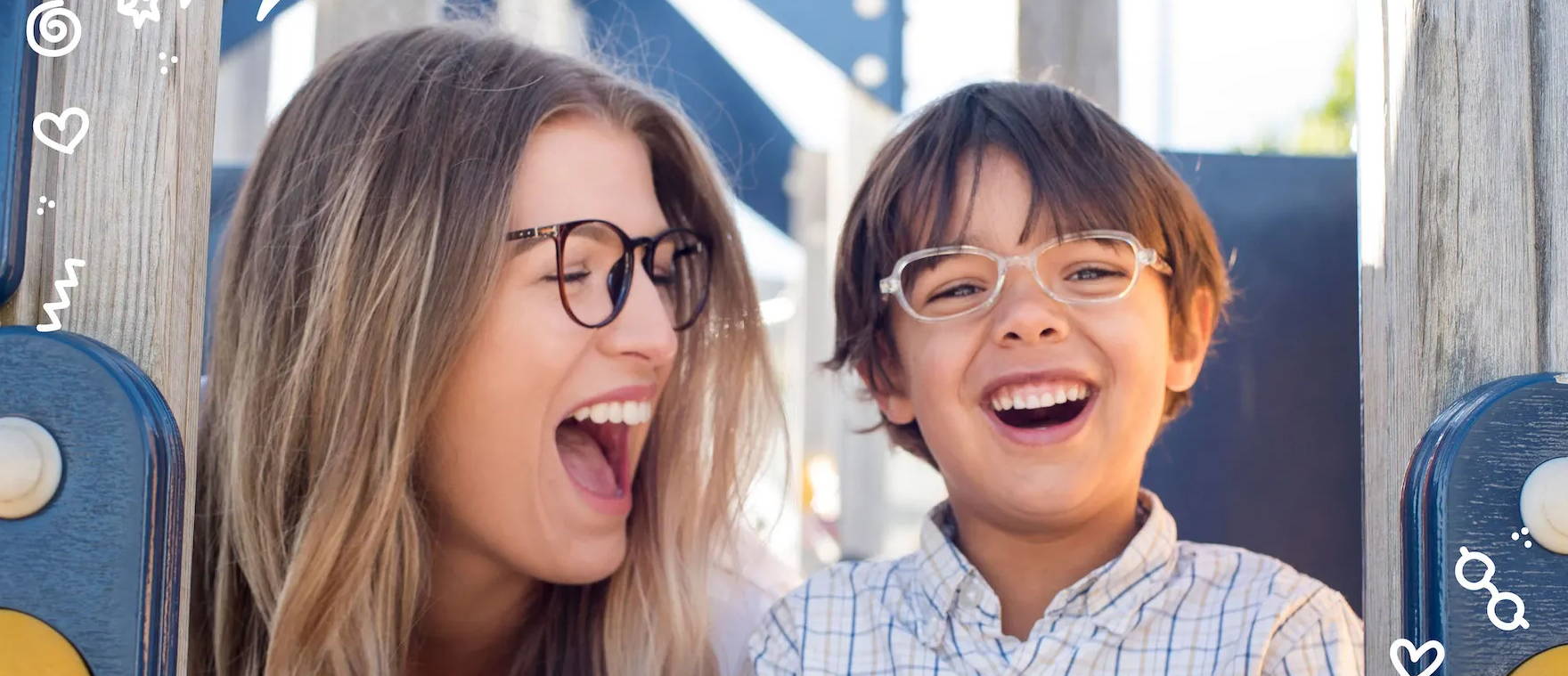 Eyecare about social impact
The Foureyes Foundation is a registered charity (CC53080) that helps to identify & treat New Zealand children with eyesight problems.
Foureyes Foundation is the charitable arm of Mr Foureyes.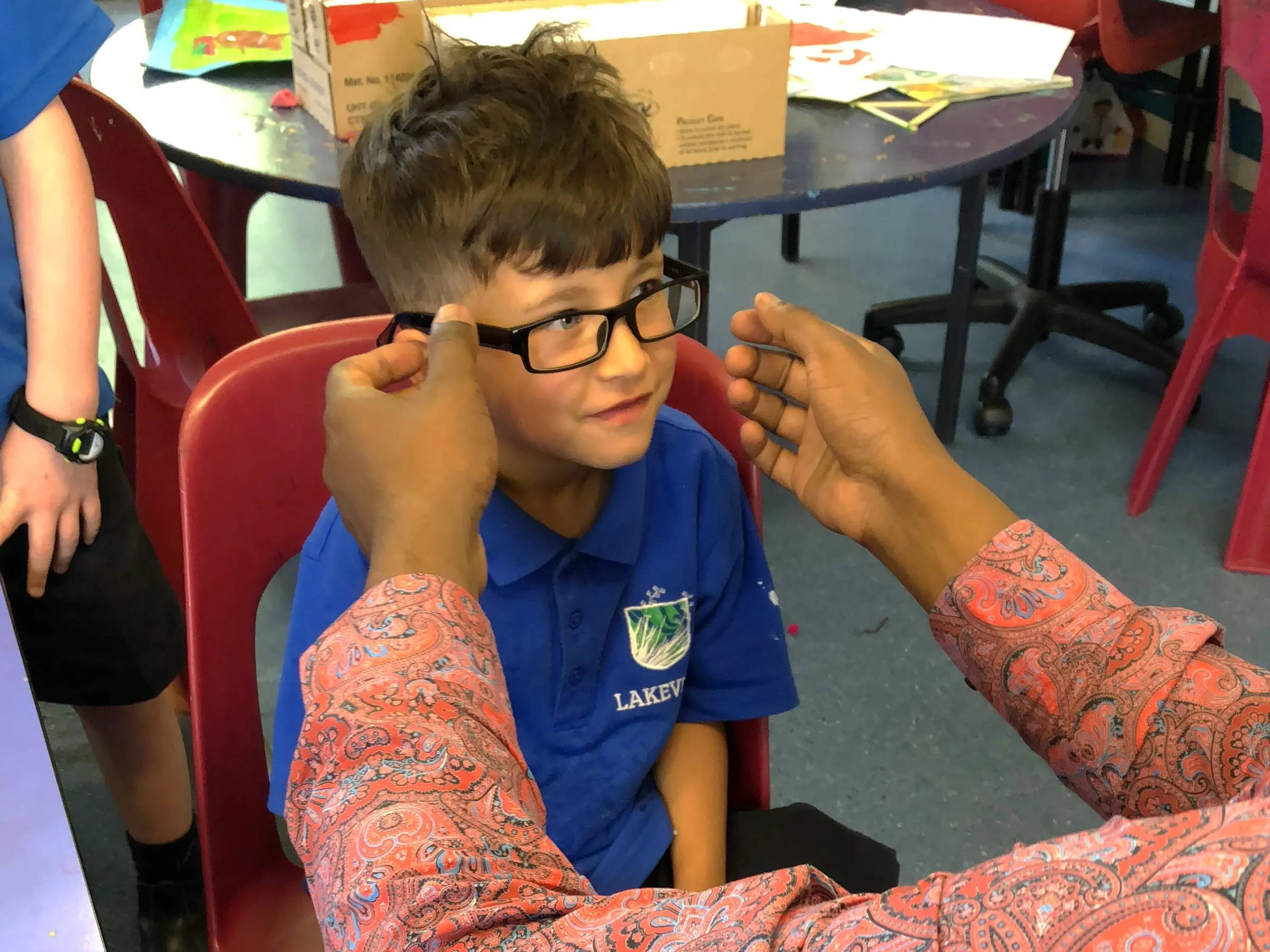 Poor eye sight affects education, and can create a barrier for a child's future development.
In his work as an optometrist, Mr Foureyes co-founder Ravi has seen children slip through the system first-hand. For example, he has seen kids who were struggling with their reading benefit hugely from weak reading glasses. He has also encountered young men and women in their late teens and early twenties who had made it through their whole school lives believing they were not smart enough and struggling with school work, when all they may have needed is a pair of glasses.
The existing government subsidies are great, but we still see a need for free glasses. For example, children's eyesight can change so rapidly that they may outgrow their glasses (or the glasses get lost or broken) before they are eligible for another subsidy. There are also people who aren't eligible for the subsidy but who are still struggling financially.
How Our Foundation Works?
It starts with universal screening - we use a high-tech portable machine called the PlusOptix that is a simple, and non-invasive way to screen the eye sight of all the kids in the school. This gives us a rough idea of the prescription in their eyes, and we use this information to help identify the ones that need further testing by an optometrist.
It takes about 10 seconds to screen a child with the PlusOptix.
We can screen all the kids in most schools within a day.
We do this as a voluntary role, including help by volunteers (Lions Club) to ensure that it doesn't cost the school anything.
On average we refer 15% of kids that come through this programme.
We refer about 15% of the children to see an optometrist. This is an important stage as not every child is aware that they need glasses as they could present with symptoms rather than poor vision. We have now set up 2 clinics (Porirua, and Masterton) that provide free eye exams to children in the area - funded through grants, donations, and through the business arm Mr Foureyes.
The clinics are in medical centres that have the highest need, and are in line with our social goals.
Eye exams are at no charge to families, and we provide this service to all children up to 18 years of age. No child should miss out on their education, due to poor eye sight.
We have recently started providing eye exams for adults, and money from this feeds back into the foundation to provide free exams for kids. This is a first in the industry, and is open to anyone in the area.
Glasses are one of the biggest barriers for families as they can cost quite a bot, but also break and need replacing frequently. 1 in 10 kids need glasses from our programme and we have done everything to make sure to reduce the barriers to accessing glasses, which is where our donated glasses come in use.
Either our glasses are free through our programme for those that can't afford it;
Provided through government subsidies;
or are sold at $25 for parents that wish to pay.
This is an area where we are continuously changing, and our goals are to make glasses free for all children who need it.
Finally, follow up and monitoring is really important. Kids' eyesight can change rapidly, so it doesn't end when we hand over a pair of glasses. It's also important to be able to monitor and demonstrate the benefits that good eyesight can bring.
We continue to work with each school we have been to as their roles change, and new kids come through.
It is impressive that we have been able to get to over 20 schools within 3 years, and spread our work over two regions. We are quite heavily invested in the social outcomes so you will see Ravi (our optometrist) running the screening, providing eye exams and glasses through the clinics, but we also have incredible support from volunteers;
Lions clubs (Karori, Masterton Holdsworth) including those in Wairarapa (Greytown, Carterton, Featherston).
Our Board members - these are the members that volunteer time to help create some autonomy for the foundation, and direct the foundation goals to help those in line with the charity purpose.
The schools - we work closely with our schools, and it wouldn't be possible to help the kids without the support of each school.
To date, we have run our programme in 25 schools, and have screened 4488 children in the greater Wellington region.
We are continuously moving towards a self-sustainable model. However, we are still in the early stages and still rely on support from the community and businesses around us to help grow and provide our services for free to families and schools.
Every $15 will provide support to a child through our programme. Our programme ensures that we maximise all the donations to deliver the highest impact.
If you are a school, or another service that supports NZ kids, can our programme help you out?
Also, if you are a business in the local area and want to be part of this, just get in touch. It is easier to do good things when you have more hands involved.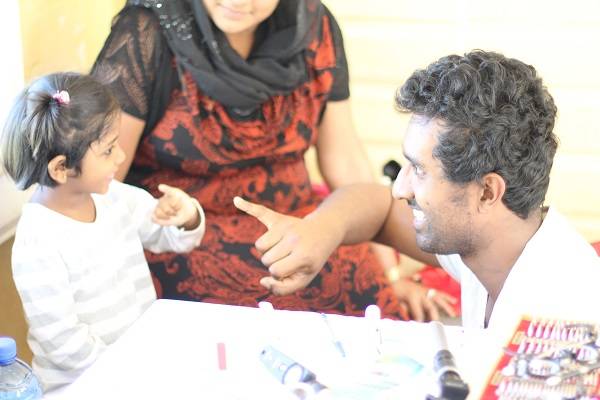 ---